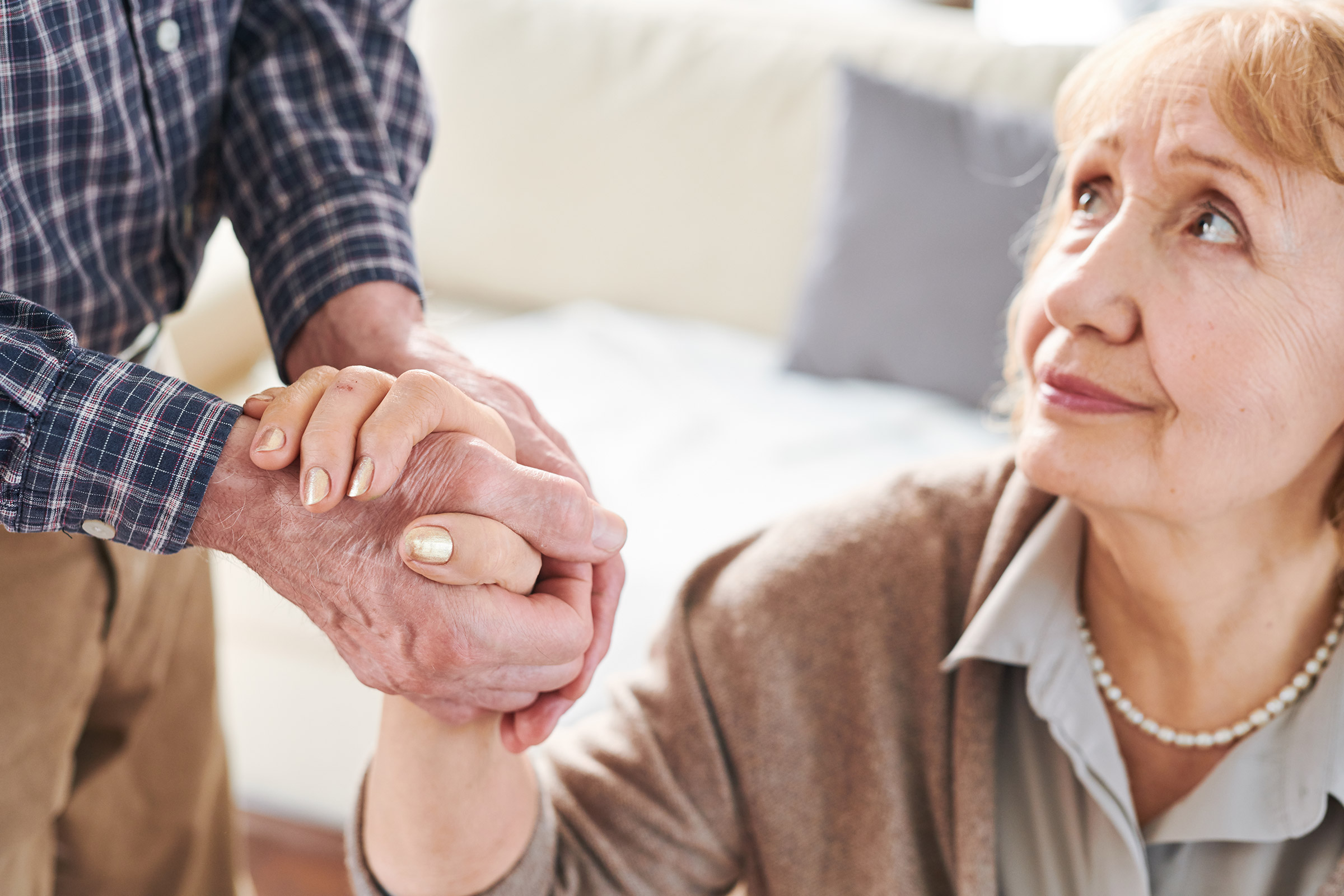 Hospice Family Bereavement
Throughout our lives we will all experience grief in its many forms. At some point, we will lose someone special that we love and may experience a time of pain and sorrow that encompasses our daily lives. Although there is no right or wrong way to grieve, there are ways to cope with pain that, in time, will allow you to move on.
Loss affects people in various ways, and it is common to experience some, or all, of the following symptoms.
Anger
Disbelief
Fear
Guilt
Physical Symptoms
Sadness
Shock
Community Hospice & Health Services Bereavement Specialists are honored to walk beside our hospice patient families during their journey of grief by providing individual and group counseling, education, support and resources. Our specialists are available to assist with all stages of grief and support. Our dedicated and experienced team provides a safe place to talk and share stories, a place to receive resources, and a place to cry where your pain can be expressed.
Bereavement support will help clients:
Increase understanding of the grief process and recognize the normal manifestations, experiences, and feelings of grief.
Recognize, express and accept emotional pain, including sadness, anger, guilt, depression, anxiety, loneliness and hopelessness.
Develop a support system.
Recognize signs of healing.
Accept the reality and irreversibility of the death of our loved one.
Develop a realistic memory of our deceased, remembering the life shared, not primarily the death.
Recognize our own strengths and weaknesses and seek additional support or therapy as needed.
Reinvest ourselves in life by establishing new or renewed relationships and interests.
To learn more about Hospice Family Bereavement Support call 209.578.6300 or complete the form below to let us know how we may help.
"Thank you for your kind words of sympathy. The card I received from our hospice team was a beautiful expression of caring."
– A grateful family.